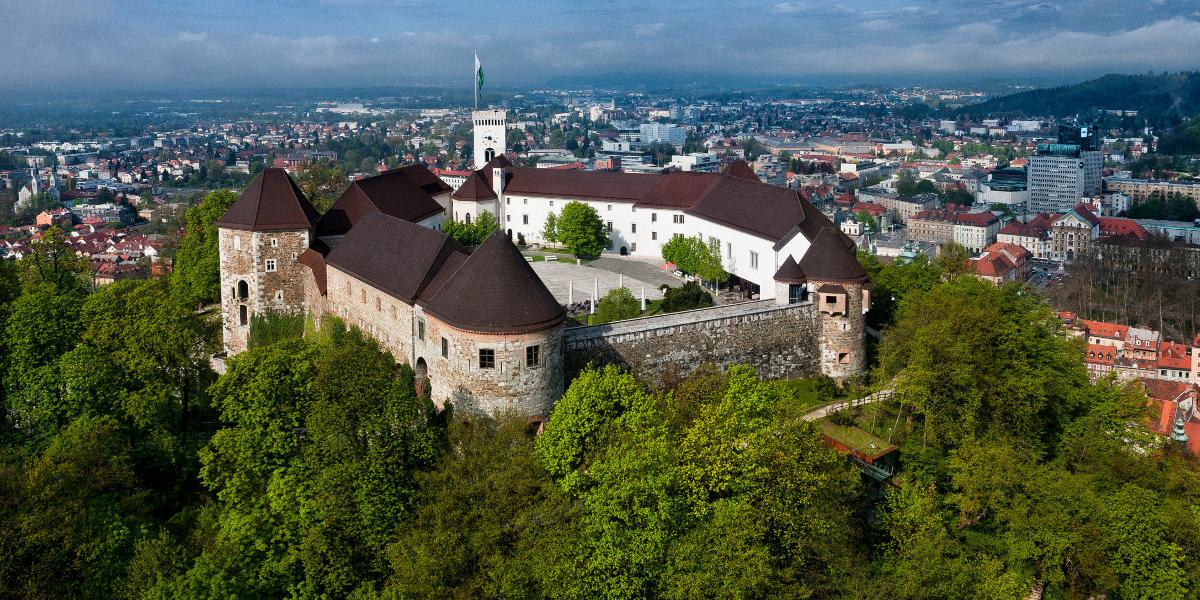 A welcome reception for all participants of 8th Linear Algebra Workshop will be given on Tuesday, June 13, at 6 p.m. It will take place at the faculty lounge - Room 4.19 on the 4th floor of the Faculty of Mathematics and Physics building on Jadranska 21. All accompanying persons are also welcome.
A guided boat trip along Ljubljanica river will be organized on Wednesday, June 14, at 6 p.m. The trip is free for all participants and accompanying persons. We will meet at 5:30 p.m. in front of the faculty building or at 5:50 p.m. at the Ivan Hribar Statue on Breg by the Ljubljanica river (see the map below).
The conference dinner will take place on Thursday, June 15, at 7 p.m. in the restaurant Gostilna na gradu at Ljubljana Castle. There will be meat, fish and vegetarian menus available. The cost of the dinner and some drinks are included in the registration fee. The price for an accompanying person is 50 Euros. We will ride up to the Castle by a funicular and meet at 6:45 p.m. at Krekov trg (see the map below).